May 2013
In the past year, several new members have joined WALKSacramento's board of directors, bringing new skills and experience in a diversity of fields. WALKSacramento now has ten representatives on its board, and is looking forward to expanding its reach and influence in the community to make this region healthier and more environmentally sustainable. Here is an introduction to our newest board members: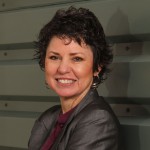 Anne Staines, who joined the board in July 2012, is a 30-year marketing professional who brings the knowledge and experience of a small business owner. As President of ProProse Social Marketing Solutions and Managing Partner of Candela Partners, she brings more than twelve years' experience leading social marketing campaigns that contribute toward making California a healthier, safer and more environmentally sustainable place to live. She has particular expertise in transportation safety and environmental campaigns for public agencies and nonprofits, and is an expert in social media. Anne enjoys helping nonprofits achieve their public education and communication goals and strongly supports WALKSacramento's vision.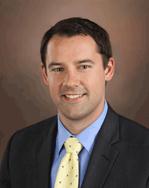 Charles Cochran, a commercial lender and outdoors enthusiast, joined the board in December 2012. As Vice President – Relationship Manager at American River Bank, he specializes in revolving and term debt financing as well as owner occupied commercial real estate lending. Prior to entering the field of banking, Charles worked as a financial auditor in the San Jose office of Deloitte & Touche. Charles received his Bachelor of Science Degree in Business Administration and minor in Accounting from the University of Redlands. Charles enjoys leveraging his skills in accounting to help WALKSacramento increase the Sacramento area's transportation mode share of walking and bicycling.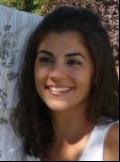 Kristine Jarvis joined the board in February 2013, bringing a background in both public health and land development. She works for Sutter Health as Information Systems Training Manager, where her focus is to drive change management through technological advancement. She received her Master of Public Health degree from Benedictine University in Chicago. Her undergraduate degree was awarded from Sonoma State University, with a BA in Geography and an emphasis in Urban Land Planning. Joining the WALKSacramento team marries her years of project management experience in real estate development and her current health care experience to fulfill her passion for the development of healthier environments.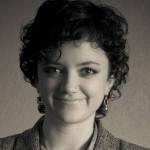 Maria Sotero, a sustainability professional skilled in the translation of technical concepts to plain language, joined the board in February 2013. As an Outreach Specialist at the California Energy Commission, she helps to communicate the importance and advantages of energy innovation investments that serve public interests. Maria has worked in the nonprofit sector doing policy work and in the private sector on environmental social marketing campaigns, and holds a Master in Public Administration in Environmental Science and Policy from Columbia University. After earning her Bachelor's degree in Urban Studies and Planning and experiencing the quality of life provided by walkable communities while living in Manhattan, she is passionate about improving Sacramento's walkability.