On Tuesday, July 18, WALKSacramento staff led students on a walk audit around Sutter Middle School as part of the Sacramento City Unified School District's Summer of Service program. The students had been hearing from transportation planners and engineers as part of their class work, but WALKSacramento knows there's nothing more educational than a good walk to actually see what makes a good road for everyone.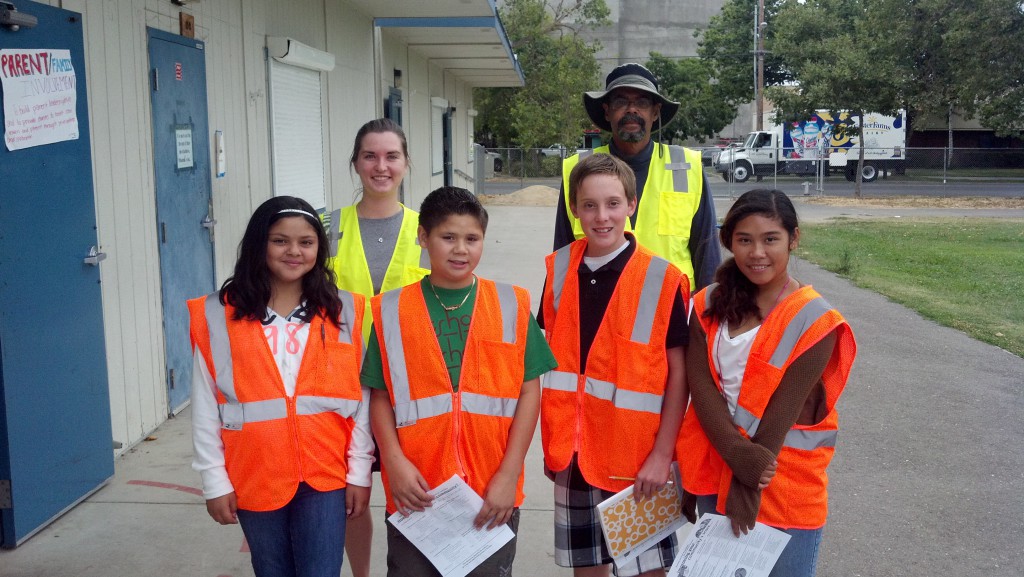 The students, led by Complete Streets Coordinator Terry Preston and project intern Claire Finn, walked down I Street to Alhambra Boulevard, up J Street to and down 33rd Avenue back to the front door of the school. The tour around the school provided an excellent laboratory of the good and the bad.
Highlights of the walk included: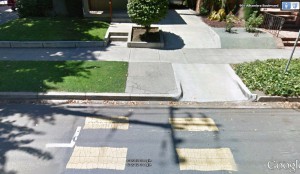 The marked crosswalk at I Street across Alhambra Blvd that ends in a vertical a few feet to the side of a residential driveway.
A transit stop on generally shaded sidewalk along Alhambra Blvd north of the J Street intersection under an attractive street light but without shelter and bench.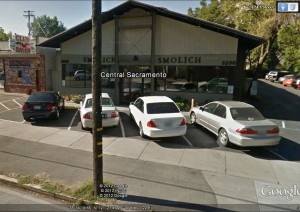 A commercial parking lot on the east side of J Street near the intersection with 33rd Street that backs into the sidewalk (the sidewalk's green separation ends here).
Other challenges the students noted:
The wide intersection of Alhambra Boulevard and J Street requires a dedicated left turn lane that forces pedestrians to wait a long time to cross the street, risking an unsafe crossing by impatient walkers
The west leg of the Intersection of J and 33rd is blocked to pedestrian crossing as the unmarked crosswalk takes you right into a parking lot driveway.
Wide six foot sidewalks along Alhambra made it easy to walk side by side, narrow four foot wide sidewalks along 33rd made it hard to keep company with your walking partner.
Telephone poles in the sidewalk along the east side of 33rd forces anyone in a wheelchair onto the street to get around them.
After the walk, project intern Claire Finn led a discussion about what was good and bad about the walk and led the scoring the trip using the Pedestrian and Bicycle Information Center's walkability checklist. Despite the issues above, the students found the walking experience generally pleasant overall, as the road size kept speeds relatively low, the shade trees provided a pleasant environment and the crossings seemed navigable.
WALKSacramento looks forward to these students taking this experience into their lives and helping shape the next generation of pedestrian advocates and the built environment.