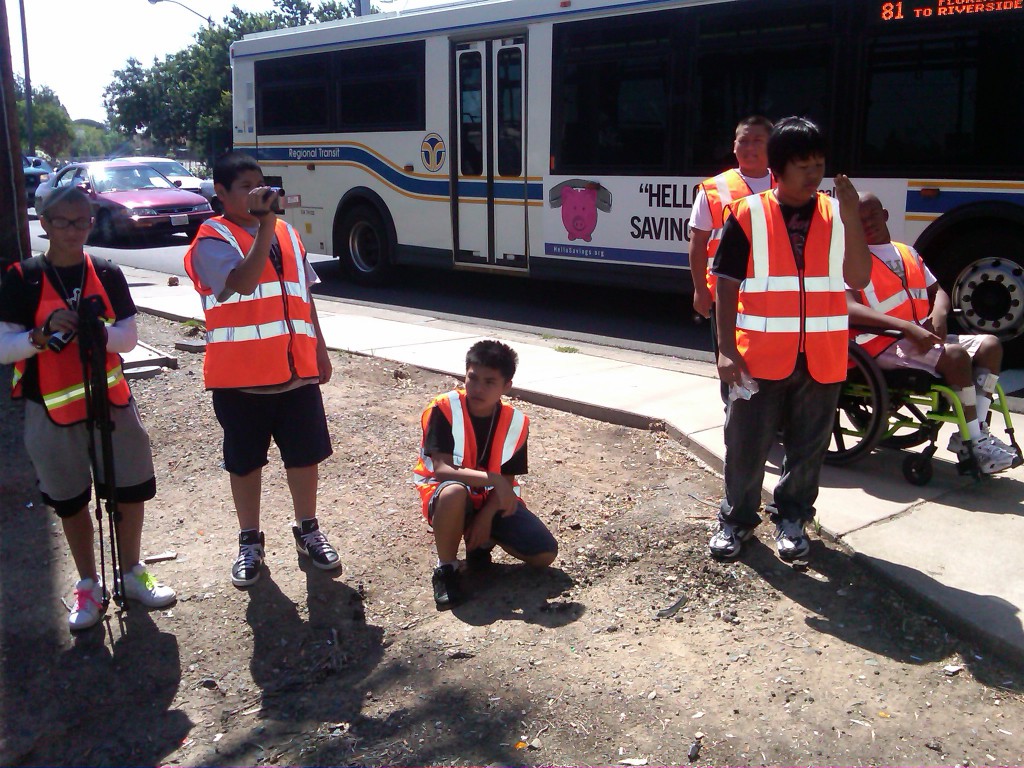 On July 5, 2011, two groups of students from John Hull's media class in the "Summer of Service" summer school program at Luther Burbank HS conducted walk assessments on local routes to identify barriers to safe walking and bicycling to the school.
Students videorecorded missing crosswalks and sidewalks, parking lot entrances and exits  that are unsafe for walkers and inaccessible for the disabled, among other things.   The findings will be developed into a final video and posted here.
Additional video voice walk assessments will be conducted at Will C. Wood MS and Hiram Johnson HS in July 2011.
The Youth Block Party project is provided by People Reaching Out with funding from the California Endowment.  WALKSacramento is a funded project partner, providing training and support for youth video voice walk assessment work.