Thank you to everyone who attended the 2015 Sacramento Regional Safe Routes to School Summit! Safe Routes to School (SRTS) coordinators, parents, advocates, private consultants, and planning  staff from over 20 jurisdictions made for a tremendously successful Summit.
Participants of the Sacramento Regional SRTS Summit, February 17, 2015.
With the overarching theme of sustaining SRTS programs, presenters shared their expertise and experiences with creative approaches to data collection, user friendly policies, empowering parent champions, out-of-the-box successes, and innovative SRTS programs.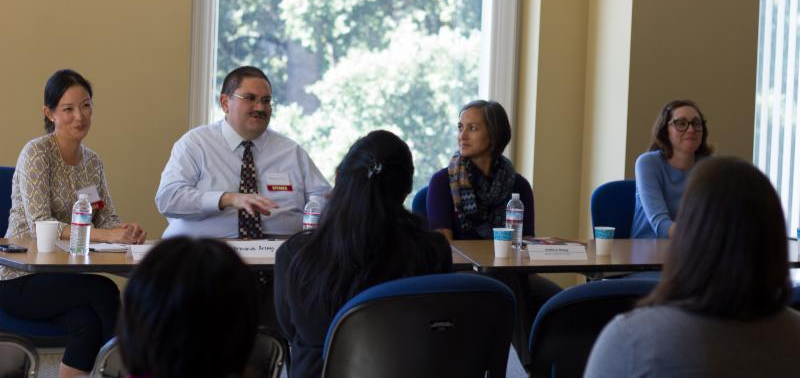 Armando Arroyo of Natomas presents on the "parent champions" panel.
Growing the regional Safe Routes to School network, attendees brainstormed ideas, solutions, and resources to help tackle some of the most pressing SRTS challenges out there. Summit presentations and additional resources will be hosted online on SACOG's 
webpage.
WALKSacramento and SACOG will be hosting two follow up training workshops in the spring. Stay tuned!