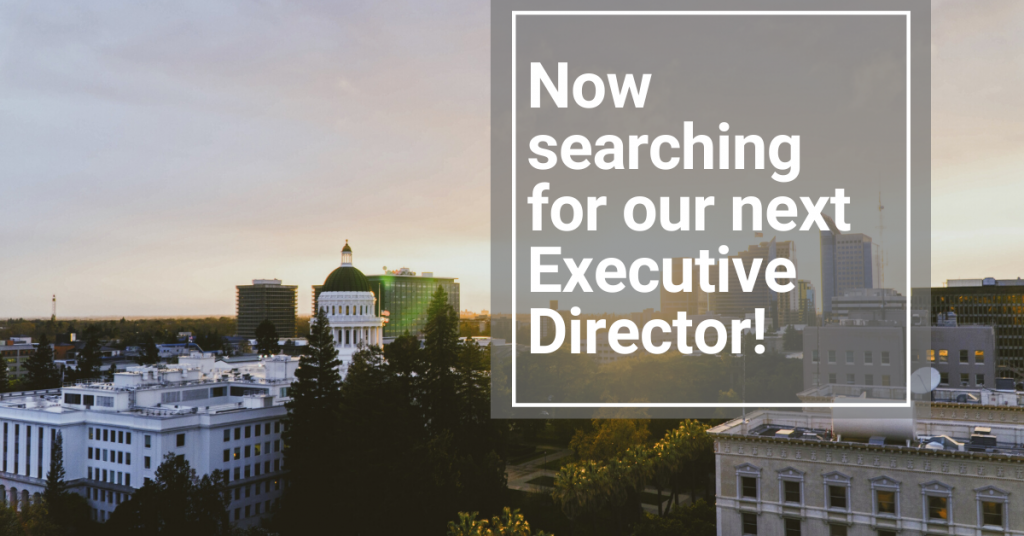 Since its founding in 2001, WALKSacramento has been a regionally recognized leader in advancing policies that drive health equity, supporting community priorities through meaningful engagement, and delivering programs that encourage active travel for health, economic development, and environmental benefits.
The WALKSacramento Board of Directors is seeking a visionary, impact-focused, experienced nonprofit leader with a strong background in health equity, active transportation, and health in the built environment to lead the organization, raise revenue, and carry out the mission.
With support from the staff and Board of Directors, the Executive Director will lead and manage a small and effective team, not only directing the organization's growth but also overseeing all program, advocacy, communications, development, and administrative operations. WALKSacramento has an annual budget of approximately $400,000 and four staff.
The Executive Director is responsible for developing and maintaining a business model that produces exceptional mission impact and sustained financial health. The Executive Director leads the organization's mission, directs day-to-day operations, fosters staff professional growth and development, and collaborates with and helps cultivate an engaged and productive Board of Directors.
Attributes of a Successful Candidate
Candidates will have energy, enthusiasm, mature judgment, integrity, and a history of working with a diverse population promoting active transportation, health equity, social justice, or mobility justice. The ideal candidate will have the following attributes needed to perform successfully:
Lives the Mission: Able to support, foster, and advocate for healthy communities and accessibility with humility and contextual sensitivity. Makes sound judgments, understands different approaches and historical context to doing work across different communities. Understands the connection between land use and transportation and the importance of prioritizing community voice in the conversation.
Values Collaboration: Able to bring people together; fosters and maintains strong partnerships with governing agencies, small businesses, non-profit advocacy organizations, community-based organizations, funders, and stakeholders in an effort to contribute to a safer, healthier, and more equitable region. Thrives in a small, but collaborative and efficient team environment.
Thinks Strategically and Implements Tactically: Can understand the big picture; able to support staff in implementing projects effectively and in a well-organized manner, develops creative and innovative ways to push forward the organizational mission. Action-oriented and proactive Then managing the growth of the organization.
Has Fundraising Acumen: Ability to develop and manage an organizational budget. Recognizes financial opportunities, including grants and fee contacts, and implements innovative fundraising techniques. Can sustain and build a base of grants and individual and institutional donors.
Knowledge of Active Transportation Ecosystem in Sacramento Desired: Experience and prior connections with stakeholders, allied organizations, and elected officials in the Sacramento Region a plus. Recognizes the importance of transportation to address our collective climate crisis, understanding that historically marginalized will be impacted by climate change the most and have the highest need for better