It is with great excitement that we share recent news of the Caltrans Active Transportation Program Cycle 4 Awards. Statewide, Caltrans awarded $95.6 million to forty Safe Routes to School projects including Fern Bacon Safe Routes to School improvements project submitted by Sacramento County.
During the 2017/18 school year, WALKSacramento, along with Sacramento County, Supervisor Patrick Kennedy, The California Endowment, school staff, students, and residents, partnered to identify barriers to walking and biking for Fern Bacon Middle School students. As a result of the programs and subsequent community engagement, Sacramento County applied for grant funding to address community-identified barriers and create a safer walking and bicycling environment. Proposed improvements include adding green markings to signal bike conflict zones between 41st and 48thAvenues, adding new crosswalks at 48th Avenue and MLK Jr. Boulevard and at 49th Avenue at Cuny and Wesley, and adding sidewalks from 48th to 49th Avenue to Cuny on Wesley – the main route for students walking and biking to school.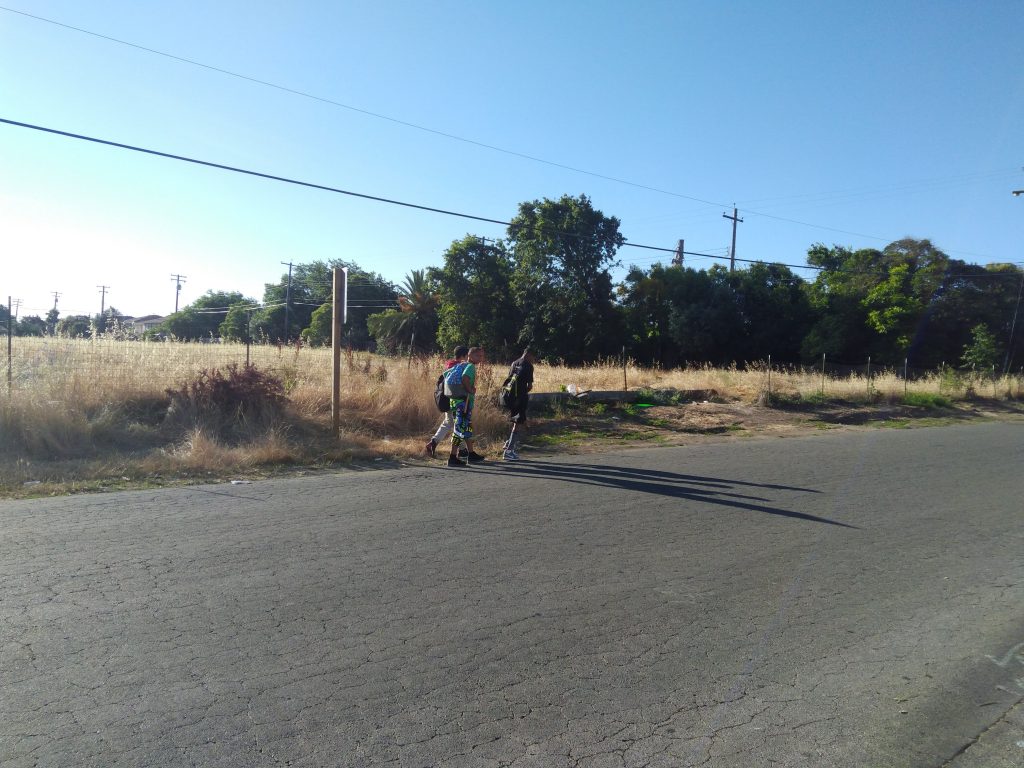 The award of this project signifies the County's commitment to not only improve active transportation access to the school but also increase access for all community members to safe and affordable transportation choices in this neighborhood. Congratulations to Heather Yee and Sacramento County for your hard work in prioritizing this project! Thank you to Supervisor Patrick Kennedy and the California Endowment for your ongoing support at Fern Bacon Middle School students and of Safe Routes to School programs across the County. Finally, thank you to all the partners who have supported Safe Routes to School at Fern Bacon. The success of this project would not have been possible without the immense support you have provided.
While this award is exciting news, our Safe Routes to School work is far from complete. Within the Sacramento City Unified School District, transportation is one of the top barriers for students to get to and from school consistently and on time. Safe Routes to School programs are informed by years of studies that demonstrate the importance of active transportation for school-aged children with regard to safety, health, and equity. Access to opportunity in the Sacramento region starts with getting kids to and from school safely. The work done through Safe Routes to School serves as the seed for transformative community development that benefits individuals, neighborhoods, and communities for years to come – just as it will for students and neighbors of the Fern Bacon Community.
Want to learn more about Safe Routes to School? Visit our Safe Routes to School page
Are you interested in how you can get more students walking and biking at your school? View our SRTS Resources page
Do you want to see more students walking and biking to school and healthier, more equitable communities? Donate Now