Celebrate "October is National Walking Month" with us!
Walk every day during the month of October to compete with students at your school and across the Sacramento Region for the most minutes walked! Set a goal for 20 minutes or more a day.
Get the Walking Challenge Tracker to help track your minutes. You can download a copy for your computer or print it off and put it on your fridge as a daily reminder!
Record your walking minutes each week by Sunday evening
to be entered into a weekly raffle!
Did you miss the Sunday deadline? Each form will be open throughout the duration of the month so you can always go back and fill in your minutes to be entered in the month-long raffle. Click below to record your minutes for each week then scroll down to see the previous week's results.
Week 1 Results
WOW! Look at the cool places you walked!
Rank
School
School Location
Total Minutes Walked
Total Distance Walked (miles)
Your School Walked to…
1
Lighthouse Charter School
West Sacramento, CA
7,081 minutes
354 miles
Death Valley National Park
Death Valley is located in southeastern California. The valley is about 140 miles (225 kilometers) long and 4 to 16 miles (6 to 26 kilometers) wide. The lowest point in the valley lies 282 feet (86 meters) below sea level. Not far away towers Mount Whitney. At 14,494 feet (4,418 meters) above sea level, Mount Whitney is the highest point in the continental United States. Don't forget your water bottle when you visit this Park!
2
Ella Elementary School
Olivehurst, CA
5403 minutes
270.15
miles
Yosemite National Park, CA
Yosemite is one of the few places where you can see a rainbow even at night. The Yosemite Valley serves as the base for seven major waterfalls including Yosemite Falls, the tallest waterfall in North America!
3
Stonegate Elementary School
West Sacramento, CA
450 minutes
22.5 miles
Consumes River Preserve, Galt, CA
The Cosumnes River Preserve is a nature preserve of 46,000 acres. The Cosumnes River has no major dams on its course of 80 miles and is the last free-flowing river in California's Central Valley!
4
Jefferson School
Sacramento, CA
285 minutes
14.25 miles
River Bend Park, American River Trail, Sacramento, CA
River Bend Park has 444 acres and was acquired in stages between 1961 and 1964. The park is one of the oldest in Sacramento County! You can access the park by biking or walking along the American River Parkway.
Week 2 Results
Keep up the good work!
Rank
School
School Location
Total Minutes Walked this week
Total Distance Walked (miles)
Your School Walked to…
From last week's destination.
1
Lighthouse Charter School
West Sacramento, CA
20,234 minutes
1,161.7
miles
Palo Duro Canyon State Park, Canyon, TX
Palo Duro Canyon State Park is just south of Amarillo, TX and is the second-largest canyon in the U.S being 120 miles long, 20 miles wide, and up to 800 feet deep, only to be beaten by the Grand Canyon! Palo Duro Canyon has been inhabited for about 12,000 years with the first being the Clovis and Folsom people who used to hunt large herds of mammoth and giant bison. Others like the Apache, Comanche, and Kiowa people lived there as well. If you had actually walked here, you would have hiked an extra 6 miles inside the park! That's impressive.
2
Ella Elementary School
Olivehurst, CA
5,403
minutes
270.15
miles
Eureka, NV
Eureka was settled in 1865, shortly after silver was discovered in the area, it grew to become a town of 6,000. Present-day attractions include a restored 1880s Eureka Opera House as well as the Sentinel Museum, an 1879 building that once housed the Eureka Sentinel Newspaper and now highlights displays of original press equipment along with other relics. Eureka is surrounded by nearby ghost towns that are just a short drive away.
3
Jefferson School
Sacramento, CA
641
minutes
32.05 miles
Coloma, CA
The California Gold Rush was sparked by the discovery of gold nuggets in Coloma, CA by James W. Marshall in early 1848 and was arguably one of the most significant events to shape American history during the first half of the 19th century. As news spread of the discovery, thousands of prospective gold miners traveled by sea or land to San Francisco and the surrounding area; by the end of 1849, the non-native population of the California territory was some 100,000 (compared with the pre-1848 figure of less than 1,000). A total of $2 billion worth of precious metal was extracted from the area during the Gold Rush, which peaked in 1852.
4
Stonegate Elementary School
West Sacramento, CA
480
minutes
24 miles
Stockton, CA
Rich peat soil and a temperate climate make the area around Stockton one of the richest agricultural and dairy regions in California. Throughout the 150 years of Stockton's history, almost every major fruit, nut, and field crop has been grown, some with greater success than others. Current major crops include asparagus, cherries, tomatoes, walnuts, and almonds, plus other smaller-production orchards, row and feed crops. Grapes amount to 40 percent of the fruit and nut harvest and contribute 18 percent to the county's agricultural dollar.
Week 3 Results
Keep up the good work!
Rank
School
School Location
Total Minutes Walked this week
Total Distance Walked (miles)
Your School Walked to…
From last week's destination.
1
Lighthouse Charter School
West Sacramento, CA
9,503 minutes
475.15
miles
Austin, TX
Until late in the Cretaceous Period — which ended 66 million years ago — the area that makes up Austin today was completely underwater and home to 10 underwater volcanoes that geologists call "explosion craters." That's why many of Austin's cliffs are crumbly, whitish rock known as "Austin Chalk."
2
Ella Elementary School
Olivehurst, CA
7,060
minutes
353
miles
Grand Staircase-Escalante National Monument, Utah
Grand Staircase-Escalante National Monument is located in southwestern Utah close to Bryce Canyon and Zion National Park. While this area is now a desert, 76 million years ago, this corner of southwestern Utah was a tropical rainforest, home to never-before-seen tropical plants, turtles, crocodiles, and dinosaurs. So far, paleontologists have found 25 unique species of dinosaurs in Grand Staircase–Escalante. The Kaiparowits formation and its predecessor, the Wahweap formation, have become a practical "treasure trove" of fossils. Only 6 percent of the Grand Staircase–Escalante area has been surveyed by paleontologists. Just think of all the dinosaurs and plant fossils out there that haven't been discovered yet!
3
David Lubin Elementary School
Sacramento, CA
497 minutes
24.85 miles
Folsom Lake, Folsom, CA
Folsom Lake was created in 1955 by Folsom Dam, a concrete dam flanked by earth wing dams and dikes with a total length of about 9 miles. The lake features some 10,000 surface acres of water when full and has 75 miles of shoreline. It extends about 15 miles up the north fork, and about 10 1/2 miles up the south fork of the American River. In 1955, during the construction phase and in 1964 and 1986, Folsom Dam saved the Sacramento area from major flooding when torrential rain and heavy snow fell in the Sierra Nevada/American River Basin.
4
Stonegate Elementary School
West Sacramento, CA
480
minutes
24 miles
San Joaquin National Wildlife Refuge, Vernalis, CA
Established in 1987, the San Joaquin River National Wildlife Refuge is 7,000 acres in size and located in California's Stanislaus County. The Refuge is situated where three major rivers (Tuolumne, Stanislaus and San Joaquin) join in the San Joaquin Valley, creating a mix of habitats that provide ideal conditions for high wildlife and plant diversity. The Refuge was initially established primarily to protect and manage habitat for the Aleutian cackling goose – a federally listed endangered species at that time. Today, the Refuge is managed with a focus on migratory birds and endangered species.
5
Jefferson School
Sacramento, CA
328
minutes
16.4 miles
Camino, CA
Camino, CA is just west of Placerville on US 50. This area was an important stopping place along the Pony Express route for those preparing to travel over the Sierras. One historic landmark is known as Twelve-Mile House, Sportsman's House was a station point for the teams of the Comstock Load and the Pony Express. The building was operated as a hotel in the late 1850s to the 1860s by John and James Blair. At this spot at 7:40 am on April 4, 1860, Pony Express rider William (Sam) Hamilton arrived from Placerville and handed off the express mail to Warren Upson, who left with the mail eastward. The Pony Express was used as a mail delivery service between Missouri and California from 1860-1861 until the Pacific Telegraph line was completed. Relay teams of men on horseback delivered mail from one station to the next. The Pony Express was a reliable means of mail transportation, and only one mail delivery was ever lost.
Week 4 Results
Thanks for walking all month long!
Rank
School
School Location
Total Minutes Walked this week
Total Distance Walked (miles)
Your School Walked to…
From last week's destination.
1
Lighthouse Charter School
West Sacramento, CA
5,027 minutes
251.35
miles
McFaddin National Wildlife Refuge, Gulf Coast of Texas
McFaddin National Wildlife Refuge is a 58,861-acre refuge that includes the largest remaining freshwater marsh on the Texas Coast, as well as thousands of acres of intermediate to brackish marsh. The landscape supplies important feeding and resting habitat for migrating and wintering populations of waterfowl, as well as other wildlife. From October to March, thousands of geese feeding and resting in the marsh can be heard, if not actually seen. During the spring, large concentrations of migrating songbirds fly through the upper Texas coast, with peak migration occurring in April. In addition to all of the amazing birds, McFaddin National Wildlife Refuge is home to the largest concentration of American alligators in the State of Texas.
2
Ella Elementary School
Olivehurst, CA
1,285
minutes
64.25
miles
Grand Canyon National Park, Arizona
The Grand Canyon was carved over millions of years by the Colorado River that flows through its base. The floor of the canyon has a diverse landscape, featuring dried up desert areas that can heat up to 120ºF as well as forests where temperatures sometimes drop to minus 20ºF. Many animals dwell in and around the colossal canyon, including elk, bison, desert bighorn sheep, and tassel-eared Kaibab squirrels. An estimated 6.38 million people visit Grand Canyon National park each year but only about 15,000 – 20,000 people are lucky enough to raft on the Colorado River that runs through the Grand Canyon – a grueling but life changing trip that takes between 12 and 25 days
3
Stonegate Elementary School
West Sacramento, CA
495
minutes
24.75 miles
Newman, CA
Founded by Simon Newman in 1888, the City of Newman is the jewel of the West Side of California's central valley. Known for its annual Fall Festival. It is also known for having California's first school bus – a converted 1916 Ford Model T.
5
Delta Elementary Charter
Sacramento, CA
405
minutes
20.25 miles
Isleton, CA
The City of Isleton was founded in 1874 by Josiah Poole. It is one of the oldest historical towns nestled along the beautiful Sacramento River Delta where fishing, camping, historic tours, farming, wine tasting, and bike riding is prevalent. Around 1875, Chinese and Japanese mass immigration began to Isleton because of the agricultural jobs. Isleton Main Street was divided by Chinese District on the West Side and Japanese District on the East Side. These two districts are in the National Register of Historic Places (National Park Service – Isleton Chinese and Japanese Commercial Districts). In the 1930s-1960s, Filipinos made their home in Isleton working the farmlands.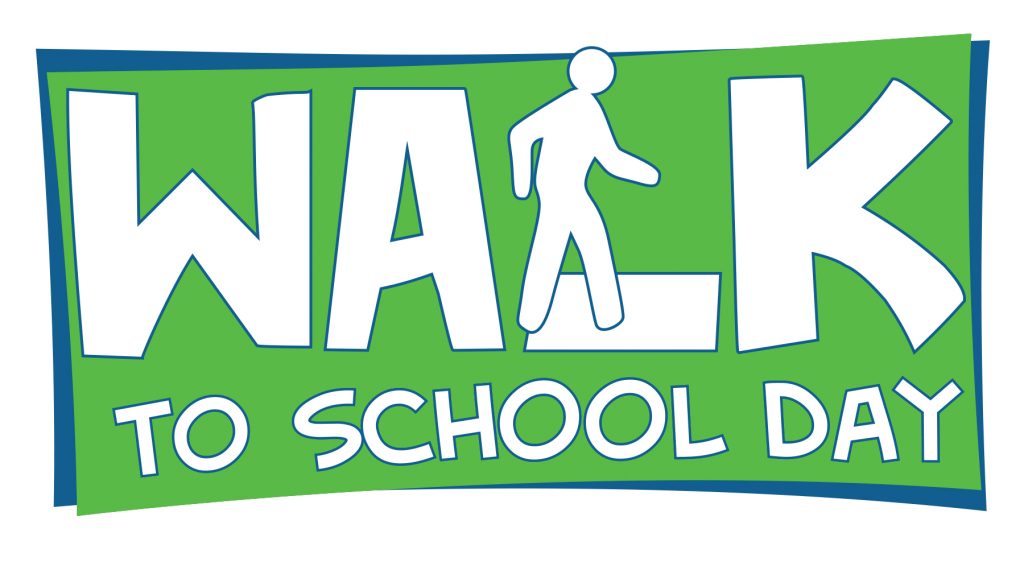 More resources to inspire you all month long!
Family Activity Guide
Check out our family activity guide, including a visual scavenger hunt, sound walk, and alphabet scavenger hunt to help inspire your family's walk all month long. Available in English and Spanish. Download a printer-friendly version here.
Pocket Guides
School Administrator and SRTS Champion Resources
Get the resources you need to encourage your entire school community to celebrate WALKtober and join the walking challenge. This Google folder contains a WALKtober Toolkit with themed weekly trivia, social media, and other communication resources. Google Classroom resources coming soon!